HOME INSPECTION
Welcome, My name is Bernie Catanzareti, owner of PennJersey Inspections Inc. & 16 years ASHI Certified Inspector. Whether you're buying or selling a home, having a professional home inspection from a leading home inspection company will give you peace of mind and assist you in a fair and smooth transaction.
I have been inspecting homes in PA & NJ for over 16 years. We are the premier home inspection company in your area. For PA inspections we are governed by the PA Home Inspection Law & The American Society of Home Inspectors Inc.Standards of Practice. For NJ inspections we are governed by the rules in the New Jersey Administrative Code contained at N.J.A.C. § 13:40-15. Our home inspections typically range from 2.5-4 hours long depending on the size of the house.
Our Licensed Home Inspectors understand that providing a Home Inspection for a home buyer is not just about writing a home inspection report but providing information the home buyer can use. A home buyer needs to know that we will be there after the Home Inspection. Having this understanding about the home allows the home buyer to have a better buying experience. Whether you are buying a home in Pennsylvania or New Jersey our inspectors will explain in detail what is in the home inspection report. Protecting Peace of Mind.
Call us today at 610-417-4475 to book your home inspection!
We are pleased to offer Home Inspection, Radon Testing, Termite Inspection, Water Testing, Mold & Air Quality Testing and Septic Evaluations in The following cities in Northampton County, Lehigh County, Bucks County in Pennsylvania (PA): Easton, 18040, 18042, 18045, Bethlehem, 18015, 18016, 18018, 18017,18020, Allentown, 18101, 18102, 18103, 18104, 18105, 18106, 18195, Lehigh Valley 18001, 18002, 18003, Bath 18014, Macungie, 18062, Hellertown 18055, Emmaus 18049, Bangor 18013, Northampton 18067, Catasaqua 18334, Wind Gap, 18091, Pen Argyl 18072, Nazareth, 18064, Slatington, 18080, Doylestown, 18901, 18902, New Hope, 18938, Quakertown, 18951,18952, Durham 18077, Moorestown, 18960, Martins Creek, 18944, Center Valley 18034, Solebury Township 18913, Bethlehem 18017,18018, 18020
We are pleased to offer same services in The following cities in Monroe County and Carbon County in Pennsylvania (PA): Stroudsburg, 18360, East Stroudsburg 18301, 18302, Kunkletown, 18058, Saylorsburg, 18353, Sciota, 18354, Tannersville, 18372, Swiftwater, 18370, Mount Pocono, 18344, Cresco, 18326, Tobyhanna, 18466, Brodheadsville, 18322, Effort, 18330, Palmerton, 18071, Lehighton, 18235, Jim Thorpe, 18229, Blakeslee, 18610, Albrightsville, 18210, Gouldsboro, 18424, Pocono Pines, 18347, Bushkill, 18324
We are pleased to offer Home Inspection, Radon Testing, Termite Inspection, Water testing,Air Quality Testing and Septic Evaluations in The following cities in Warren County, Somerset County,Mercer County & Hunterdon County in New Jersey (NJ): Phillipsburg, 08865, Lambertville 08530, Stewartsville 08886, Bloomsbury, 08804, Pittstown, 08867, Washington, 07882, Clinton, 08826, Flemington, 08822, Hackettstown, 07840, Belvidere, 07823, Oxford, 07863, 08802
We proudly serve the following areas: Allentown Home Inspection - Allentown Home Inspector - Bethlehem Home Inspection - Bethlehem Home Inspector - Bucks County Home Inspection - Bucks County Home Inspector - Clinton Home Inspection - Clinton Home Inspector - Lambertville Home Inspector - Easton Home Inspection - Easton Home Inspector - Lehigh Valley Home Inspection - Lehigh Valley Home Inspector - Nazareth Home Inspection - Nazareth Home Inspector - Pocono Home Inspection - Pocono Home Inspector - Stroudsburg Home Inspection - Stroudsburg Home Inspector New Hope Home Inspection-New Hope Home Inspector, Lambertville Home Inspector- Lambertville Home Inspection. Don't see your town and zip code listed? Please give us a call at 610-417-4475; or send us an email at bernie@pennjerseyinspection.com. We generally will travel 50 miles from Easton, PA 18042
Powered & Copyright by
EM4B
2011-Present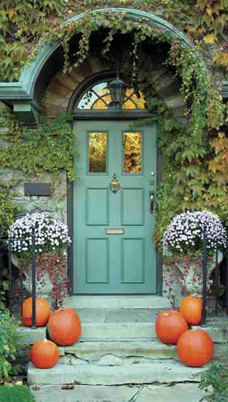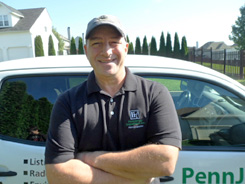 -Complete Home Inspection
-Radon Testing
-Wood Destroying Insect (WDI)
Inspection
-Septic Evaluations
-Water Testing
-Mold Assessment & Testing
Certifications & Affiliations

Pennsylvania Department of Environmental Protection (DEP)

Bureau of Radiation Protection, Radon Division

PA Certified Radon Testing I.D. #2825
NJ DEP
NJ Certified Radon Testing MET12455

The American Society of Home Inspectors (ASHI) ACI
Member ID. #246497

Pennsylvania Department of Agriculture
Termites and Wood Destroying Insects
Pesticide Applicator ID. #707716, Business License BU11398

AHIT Certified

NOF National Onsite Foundation Trained

NJ Home Inspector License #24GI00088900
IAC2-International Association of Certified Indoor Air Consultants
ID Number-IAC2-73653
We are an inspection company. We have no financial interest in any of the properties that we inspect. We provide no remediation services or home repairs nor do we have any financial interest in any company that performs remediation services or home repair services.
Receive with your home inspection the Tom Feiza "How To Operate Your Home" An Owner's Manual for Your Home Professional Edition.
This book will give you the information you need to effectively operate and maintain your home.